Marvin Adoption Attorney
Adoption is a beautiful process that allows families to grow while providing children in need with the love and stability that they deserve. Policies on adoption vary by state, meaning that anyone looking to adopt in North Carolina must understand the unique laws surrounding the process. Adoption is well-known for its arduous legal proceedings, as the state works to ensure that children are protected throughout the entire process. Whether you're a married couple looking to start a family or you're a grandparent who wants to protect their grandchild, Lehnhardt Price Family Law is ready to help you adopt in Marvin, NC.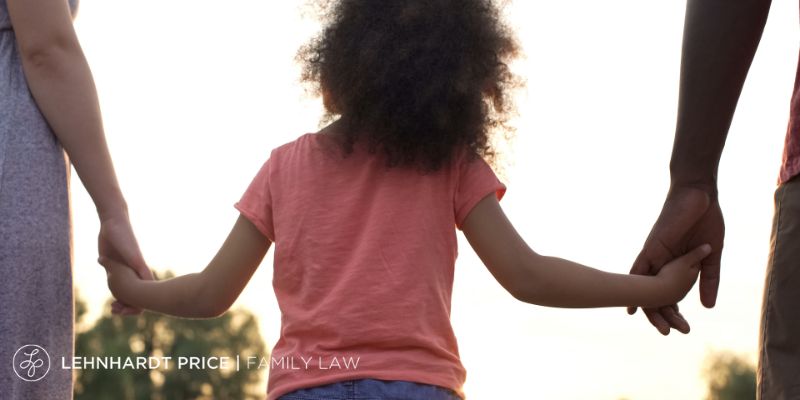 Marvin Adoption Lawyers Committed to Your Family
If you decide to go through the adoption process here in North Carolina, it's essential that you follow the guidelines meticulously. At Lehnhardt Price Family Law, our legal experience has helped us guide and support a myriad of families through various adoption proceedings. We understand how much adoption means to every family going through it, which is why we devote the time, resources, and support necessary to help you be successful. Adoption can be intimidating, but with the right legal assistance, you can work to change the life of a child. Talk to one of our Marvin family attorneys for guidance in a North Carolina adoption case.
The Basics of Adoption in North Carolina
North Carolina defines adoption as when an adult creates a legal parent-child relationship with the individual being adopted. Adoption legally grants the adult and child family status, where they share the same responsibilities as biological parents and children. In the North Carolina adoption process, the adult adopting a child is known as the "petitioner," and the child being adopted is known as the "adoptee." After an adoption has been finalized, the petitioner will become the parent of the adoptee, giving them full legal rights and custody if the adoptee is a minor.
Adoption Types in North Carolina
There are multiple kinds of adoption offered in North Carolina. Generally, the type of adoption you go through relates to your relationship with the adoptee. For example, grandparents who are looking to protect their grandchild may petition to adopt them through "grandparent adoption." The following are the most common forms of adoption used in North Carolina:
Agency Adoption: Most adoptions are performed with the help of adoption agencies. Adoption agencies work as a medium between biological parents and adopting parents, helping to protect children and advocate for their needs.
Independent Adoption: Unlike agency adoption, independent adoption is performed between the biological parent and the petitioning individual. In independent adoption, a child's parent or legal guardian gives the petitioner the child and consents to them being adopted.
Same-Sex Adoption: Same-sex couples who want to start their own family face an array of obstacles to do so legally. Whether you are looking to adopt as a couple or you are a co-parent who does not have a biological relationship with your child, same-sex adoption can help you form an official parent-child relationship.
Grandparent Adoption: If a child is being neglected, their parent passed away, or a grandparent has reason to believe their grandchild is in danger, they may petition to adopt their grandchild in North Carolina. This is a form of relative adoption but may require specific details regarding the grandparent-grandchild relationship.
Stepparent Adoption: If you are a stepparent who wants to create a legal parent-child relationship with one of your stepchildren, you can do so through stepparent adoption.
Relative Adoption: If a parent or guardian gives their child to a relative for the purpose of adoption, this is considered relative adoption. Relative adoption can occur if a parent gives their child to a grandparent, aunt, uncle, sibling, or first cousin.
FAQs About Marvin Adoption Laws
What Is the Difference Between an Open and Closed Adoption?
Most forms of adoption can either be "open" or "closed." When an adoption is closed, this means that the biological parent will not continue to have contact with their child or the adoptive family once the adoption is finalized. When an adoption is open, however, this means that the adoptive family and biological parents agree that the child can have some form of contact with their biological family after the adoption. Whether or not an adoption is open or closed generally is up to the biological parent.
What Are the Requirements for Adopting in North Carolina?
North Carolina works to ensure that all adopted children are placed into safe, stable environments where they will be cared for properly. To adopt a child in North Carolina, you must be at least 18 years old, meet a certain yearly income, submit to a criminal background check, and demonstrate the ability to care for a child.
How Long Does the Adoption Process Usually Take in North Carolina?
The amount of time it takes to finalize an adoption varies with every case. While some cases can be completed within six months, other adoptions can take up to two or more years to finalize. This is because the administrative aspect of the process can take months on its own, in addition to however long it takes for the state to decide the adoptee is safe in your home.
Why Do You Need a North Carolina Adoption Attorney?
The adoption process is full of difficult paperwork and legal proceedings that can be challenging for anyone without legal experience. Unfortunately, you can put the entire adoption at risk if you provide incorrect information or misfile your petition. If you'd like to adopt in North Carolina, you need to hire an attorney who can ensure you follow every guideline precisely.
Start the North Carolina Adoption Process Today
Whether you're looking to become the parent of your sister's child or you decided to work with an adoption agency, Lehnhardt Price Family Law is waiting to see how we can help you adopt in North Carolina today. Contact our Marvin family law firm to schedule an adoption consultation and begin learning about the process as soon as you can.