Monroe Spousal Support Attorney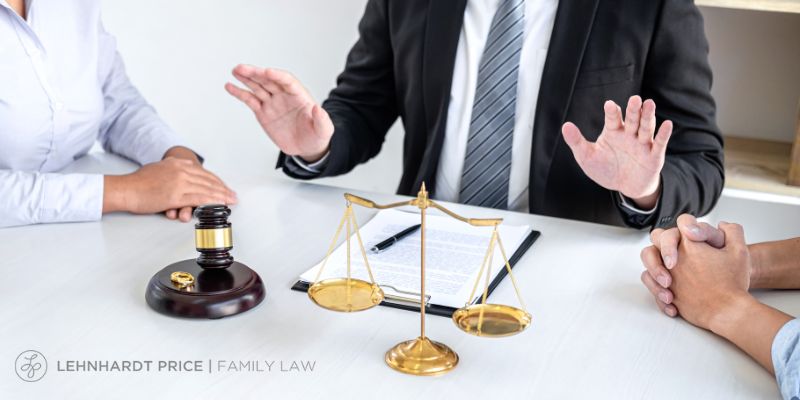 Ending a Monroe, NC marriage is never easy, but if you and your spouse have reached the point where neither of you believes further attempts of reconciliation would suit either of your interests, divorce is likely unavoidable. While this situation can be incredibly difficult on many levels, it is crucial to try and approach the case as objectively as possible and to prepare accordingly for the difficult financial issues your divorce entails.
Helping Monroe, NC, Clients Navigate Spousal Support Disputes in Divorce
When most people think of divorce, they imagine property division and heated child custody battles. While these are certainly crucial aspects of your impending dissolution proceedings, it is vital that you do not overlook the role that spousal support may potentially play in your impending divorce. Also known as alimony, spousal support comes into play when one spouse has been financially dependent on the other for most or all of their marriage.
The team at Lehnhardt Price Family Law offers compassionate and responsive representation in difficult divorces. We understand the emotional challenges combined with the financial concerns your divorce presents make for an incredibly demanding situation, and our goal is to help you have some peace of mind as your divorce unfolds. Ultimately, each case is unique, and we leverage the full scope of our experience and resources in serving every client we represent.
Spousal Support in North Carolina Divorces
Spousal support or alimony aims to provide a lower-earning or financially dependent spouse with the financial assistance they need to acclimate to their new life after divorce more easily. Alimony is not always awarded, but one spouse may seek alimony in their divorce proceedings as long as they do so in good faith and present evidence of a clear need for financial assistance.
The goal of spousal support is to enable the supported spouse to maintain a similar standard of living to what they had while married until they are able to handle their own finances. In most cases, alimony is temporary, and it will end per the terms of the divorce order. However, it is possible for alimony to be permanent in rare situations. For example, if one spouse is entirely disabled and will be unable to work and support themselves, they may qualify to continue receiving alimony for the foreseeable future.
It is also possible for a supported spouse to disqualify themselves from further alimony payments. A "terminating action" is any action that, once completed by the supported spouse, nullifies the paying spouse's requirement to continue paying alimony. The most common examples of terminating actions that end alimony early are remarriage and cohabitation with a new partner. Either of these events would indicate that the supported spouse now has help with their living expenses from their new partner, and their ex-spouse would no longer be required to continue making payments.
How Your Monroe Spousal Support Attorney Can Help
While it's technically possible to navigate a divorce on your own, and there is no strict legal requirement to hire a lawyer, it is always best to head into your divorce negotiations supported by legal counsel you can trust. A Monroe spousal support attorney can be an invaluable asset whether you wish to minimize your financial obligations to your soon-to-be ex-spouse, or they may be your best resource for proving your financial need if you intend to seek alimony from your divorce. In either situation, Lehnhardt Price Family Law can provide the support and reassurance you need to approach your North Carolina divorce proceedings with peace of mind. We take time to learn each client's unique situation and gather the documentation they need to reach the fairest divorce resolution possible.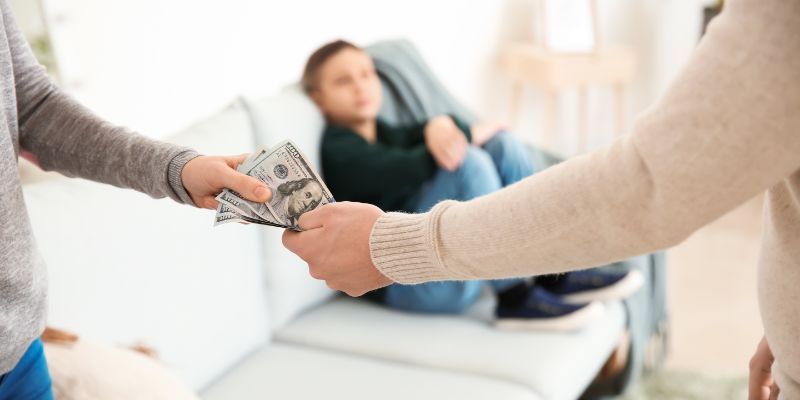 FAQs About Monroe, NC Spousal Support Law
How Long Does Spousal Support Last in North Carolina?
In most divorce cases that involve spousal support, the spousal support term will be about half the duration of the marriage itself. For example, if the divorcing couple was married for 10 years, spousal support may continue for about five years from the date of their divorce. Some factors can increase the time that spousal support continues, while some actions, such as remarriage, could terminate spousal support early.
How Is Spousal Support Calculated in Monroe?
There is no set formula for calculating spousal support, nor is there any specific set of criteria that automatically entitles a divorcing spouse to spousal support. Alimony or spousal support is awarded on a case-by-case basis, and the spouse seeking this support must prove they have a clear financial need due to their inability to meet their financial obligations without the assistance of the other spouse. If divorcing spouses have a prenuptial agreement, this contract may include specific terms that dictate how spousal support is awarded in the divorce.
What Should I Do If I Can't Afford a Divorce Lawyer in North Carolina?
If you are struggling financially and are unsure whether you can pay for a private Monroe spousal support attorney, there are many publicly available services that can help you locate low-cost or no-cost legal representation. However, if you have the means to do so, you should hire an experienced private family lawyer you can trust. The cost of their representation will largely depend on the scope of your case and how long they must spend working on it.
Who Pays Legal Fees in a North Carolina Divorce?
State law typically requires that each divorcing party pay their own attorneys' fees. However, there are some situations in which one divorcing spouse could be liable for the other's legal expenses. For example, this may occur if one spouse engaged in fraud during financial disclosure or was otherwise unethical in any aspect of divorce proceedings. It's also possible if a spouse divorces with cause and the other spouse's negative behavior directly caused the breakdown of the marriage.
Lehnhardt Price Family Law provides client-focused legal representation in divorces and all other family law cases in Monroe. We will listen to your story, help you determine the best path forward as your case develops, and identify your greatest areas of concern when it comes to your spousal support terms. If you are ready to learn how a Monroe spousal support attorney can assist you in your case, contact us today and schedule a consultation with our team.